Haven't joined in with The Gallery at The Sticky Fingers Blog for a while and wasn't overly expecting to this week when I saw the theme was 'Guilty Pleasures'…but…then the Digital Photography School e-mail arrived with the Weekly Challenge theme…'Winter Sports.'
You'd be forgiven for not seeing the connection; I'm not necessarily a fan of Summer sports, let alone Winter ones!
Unless it involves the box of Winter Lego that is!
But why is Lego a guilty pleasure?
Because, as I mentioned the other day, I'm a nearing middle-aged grown-up divorced woman with no children so if I'm not collecting cats I should be collecting knitting patterns!*
*other ladies-living-on-their-own clichés are available!
But, no, dear reader, I am indeed a big kid and Lego is fun for all ages 😀 Especially now it's so much more clever and intricate than my childhood sets.
I maybe had a little too much fun, apart from the dropping little bits on the floor and finding them in bare feet, that's always a swear-fest, but, it took my mind off yesterday's disappointing hospital visit and therefore can only be a good thing 🙂
So, we have skaters, skiers, and even a photographer…
why not check out the other guilty pleasures in The Gallery?
and for other great blogs, visit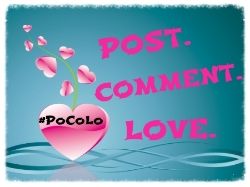 (Visited 74 time, 1 visit today)