Firstly, Stella would like to thank everyone that sent well wishes to her on the various social networks this week. The vet thinks her lumpectomies went well on Monday though we're waiting for histology on 2 of those lumps. She has stitches & shaved bits but, after the initial misery, is now coping well wearing her padded collar.
First post-op check-up later this morning and all stitches should come out next Thursday.
Of course, due to this and my own ill-health, I'm missing Crufts this year. If you're going have a great show. For me it's all about the shopping and the socialising and I'll be sad not to see familiar faces…apparently my featured stars today are doing a book signing there at the weekend too.
***
Like several of you my strongest memory of Haatchi & Little B was watching them win the Friends For Life award at Crufts last year with tears streaming down my face.
I'd vaguely followed their story with other dog-loving friends on Facebook and Twitter but watching them on screen together, and their incredible bond, secured my telephone vote.
And, now, they're famous enough to have a book out!
If you're not aware of their story here's a brief synopsis from Transworld Books:
"On a bitterly cold night in January 2012, Haatchi the dog was hit over the head, and abandoned on a railway line to be hit by a train. The driver saw the adorable five-month old Anatolian Shepherd moments too late. Somehow, the terrified puppy survived the blood loss from his partially severed leg and tail and managed to crawl away to safety.
Fortunately, Haatchi was rescued, although vets couldn't save his leg and tail. A Facebook appeal brought him to the attention of a couple of kind-hearted dog lovers, Colleen Drummond and Will Howkins, who are also the dad and stepmum of Owen (known to his family as Little B for 'little buddy'). One look at Haatchi's expressive face told them all they needed to know and the lucky dog moved into the Howkins' family home just six weeks after almost being killed.
Owen, now aged eight, has a rare genetic disorder which causes his muscles to tense permanently. Largely confined to a wheelchair, he was withdrawn and anxious and found it difficult to make friends. But when Owen awoke the morning after Haatchi arrived he immediately fell in love with the severely disabled rescue animal who would, in turn, rescue him"
"Haatchi and Little B was published by Bantam Press on 13th February priced £12.99"
Haatchi & Little B may not be local to me but while researching for this book I found what a small world it really is with a couple of East Anglian connections. The author of the book, Wendy Holden, lives in Suffolk (I lived in Suffolk for 17 years before returning to Cambridgeshire) and Haatchi's rehoming was with the help of the lady behind Driver Hire Fenland, Sue Crilly, in the town of my birth, Wisbech!
You can buy the book direct from Transworld or, of course, from Amazon…
…but, I have also been allowed to offer a couple of these to giveaway to 2 of you lucky readers.
Just leave me a comment with the name of your favourite dog be it famous, domestic, or even cartoon and my brand new 'Pick Giveaway' plug-in will randomly select the winners next Thursday, 13th March.
I will notify winners on Friday and when I have your details I will pass them on to the London office of Transworld who will send your prize direct.
UK only I'm afraid.
Good luck! 🙂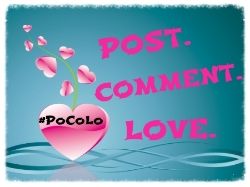 (Visited 200 time, 1 visit today)