My mind seems to be focusing on time lately…whether it be how quickly it's moving, or making the most of it…time is demanding my attention in one way or another.
I have clocks in every single room, admittedly they all tell a different time give or take 5 minutes but, even though I'm the world's worst timekeeper, I love having them around.
************
The same goes for watches, I know I can only wear one at a time but I probably have more watches than pairs of shoes! Not just wristwatches either…I have a few old-fashioned pendant/locket type ones…a particular favourite being one that's the shape of a butterfly.
I have some with numbers on, some with Roman numerals…some have faces that light up in the dark, one can even tell me my heart rate if I put my finger on it in the right place.
Doing a shift in the charity shop every week is dangerous, of course I don't get paid but rarely do I leave without having bought myself some bargain or other. The purple silicone one above right was one such thing…it's just so cute and comfy though!
I can live all year in the same pair of boots or Skechers so why can't I settle on just one watch?!
I'll tell you why…because of places like The Watch Hut showing me page after page of pretties,
that's why!
So, I'm merrily browsing yesterday evening, cuppa & a biccy, commenting on a few blogs, having a look at some online shopping (yes, I am one of those people that does Christmas shopping all year round and I make no apology for it!) and my eyes feast on this:
It's purple and has a dog on it!! My bank manager will be reading this immediately relieved that there isn't also a butterfly charm on it because then I'd have HAD to dip into the savings and buy it! Isn't it gorgeous?
Oh to have an anonymous admirer that realises just how me that is!
Santa missed all my hints last year 😉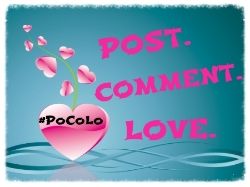 Article written in collaboration with The Watch Hut…I wasn't sponsored to mention the Radley watch, I just think it's flipping fabulous!
(Visited 266 time, 1 visit today)