1970, 23rd February, late evening. Winter still prevailed; my dad was still working. There was sugar beet to harvest, to be made into the deliciously addictive substance that would later spell trouble for both my jawline and my waistline!
 As it approached midnight he was still not home. No mobile phones in those days. No way for my mum to let him know I was quite desperate to meet him.
 I waited another 2 hours so he could be there, not in the delivery room you understand, such things were still pretty unheard of back then. I imagine him sitting with the newspaper draining the dregs of a flask of tea…as impatient as I for my arrival.
 At 2am, fashionably late as usual, I enter the world kicking and screaming, and, unlike my dad, with an enviable mop of dark hair that the nurses will fashion into a Beatles style before my departure.
 Sadly, I progressed through life without my dad's entrepreneurial ambition and workaholic mentality. School years were not the best of my life; it's a good job there were still no mobile phones as distractions…mine would have been confiscated long before I received my first punishment for giggling in the silent school bus queue (to this day I have no idea why we had to be quiet at going home time?!) or my second for being caught kissing a boy (a telling-off that seemed ridiculous given what kids get away with…did you see Grange Hill?! Have you seen Waterloo Road?!)
 Also sadly, I didn't progress through life without my fair share of being bullied. That shy, awkward girl, still, so many years on, struggles to trust and make lasting friendships. But she has found there's more to life once you find where your talents lie…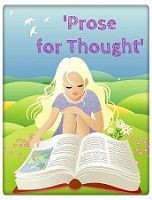 (Visited 86 time, 1 visit today)