A year is beginning once more,
Twenty Fifteen has opened the door.
January's beginning quite well,
On past years I must not dwell.
The fog is beginning to clear,
I'm cherishing what I hold dear.
Yesterdays are beginning to fade,
I'm learning from mistakes made.
My life is beginning again,
As I try to get rid of the pain.
The time is beginning to fly,
Days so quickly pass by.
This heart is beginning to heal,
I must teach it not to feel.
The ice is beginning to melt
Now kinder cards may be dealt
My eyes are beginning to see,
You weren't the right one for me.
These feet are beginning to run,
Run faster, towards the sun.
My head is beginning to know,
When to stay and when to let go.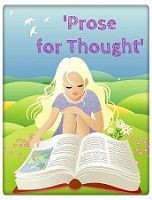 (Visited 108 time, 1 visit today)