This week's Post 40 Bloggers Writing Prompt wasn't going to take the form of a poem but as the place I grew up in was the place I first wrote rhyming words it seemed apt to do so.
Where I grew up,
It was out in the sticks.
A small quiet village,
More fields there than bricks.
It lies on a road,
Between Norfolk and Cambs.
Very often flooded,
There's more need for dams!
My school days here,
Were the very best.
And I always passed,
The spelling tests.
Big school, however,
Was no fun at all.
Bullying goes on,
It's just not cool.
My favourite den,
Was beneath a tree.
Always books and Lego,
Waiting there for me.
Living so close,
To family and friends.
The school holidays,
You never wanted to end.
Nature and wildlife,
They were all around.
Geese and tractors,
A regular sound.
We didn't go far,
Dad at work, Mum can't drive.
But the village fresh air,
Kept my soul alive.
Riding our bikes,
On the winding roads.
Often overtaken,
By farmers with loads.
Agriculture,
At the heart of it all.
Plus the wildlife reserve,
Where the swans would call.
Can't help but love,
Those Fenland sunsets.
Big skies as lovely,
As England gets.
A thriving village,
Post Office and shops.
Up on the Main Road,
A speed-trap for cops.
Community spirit,
Was alive and well.
How long that remains,
Only time will tell.
Now I just visit,
It's not been home for years.
Old faces are gone,
As are most of my peers.
Ice skaters of Fenland,
In my ancestry.
Famous for antics,
On frozen Washes, Welney.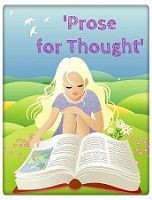 (Visited 507 time, 1 visit today)