Sara's prompt this week was 'anticipation', Julia's was '…so what time did you say it was?…' Could I combine the two? I had a good go! See if you can spot the little extra challenge I gave myself!
Anna enquired: "So what time did you say it was?" Nick replied: "Taxi's booked for 8."
They'd been going out a couple of years now; Anna was sure restaurant reservation equalled proposal. It wasn't a birthday or anniversary so what else should she think?
Curiously, she wondered about the best thing to wear. It was the little black dress or the long red one, not white. Perhaps anything bridal might put him off!
As the day wore on excitement turned to dread.
Thoughts of break-up speeches occurred. "It's not you it's me!" Or, maybe he was sick?
Nick checked his pocket and left the house leaving her wondering.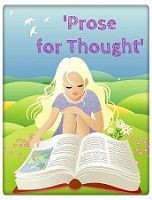 (Visited 83 time, 1 visit today)