A race to get ready
A race for all to leave
A race to beat the traffic jams
The queues you won't believe!
A glimpse of sun up in the sky
A glimpse of flesh on the beach
A glimpse of ice cream on your shirt
The drop that the dog couldn't reach!
A stroll with sand in between your toes
A stroll along the parade
A stroll with the wind in your hair
The thrill of the penny arcade!
A few hours spent at the seaside
A few moments of pure bliss
A few more smiling faces
The holidays were made for this.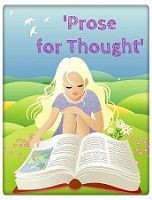 (Visited 70 time, 1 visit today)