One thousand blog posts,
No two are the same.
But what will you find,
With the Lisa's Life name?
There's a pinch of photography,
A dash or 2 of dog,
A splash of social networks,
On the Lisa's Life blog.
A handful of home life,
Oodles of reviews,
A wealth of words,
Make the Lisa's Life news.
A plethora of purple,
Flutter of butterflies,
These are what you'll find,
Under the Lisa's Life skies.
Finding, making, free from food.
In the garden, tending blooms.
Outdoors as well as indoors,
At the Lisa's Life rooms.
Blogger tags and linkies,
Sometimes a giveaway,
Always something going on,
In a Lisa's Life day.
#MySundayPhoto,
Stella's #WoofWednesday too;
#ThePrompt is often #Prose4thought,
At the Lisa's Life venue.
We hope you all find something,
Amidst our mixed contents,
To make you smile or ponder;
Come back soon, dear friends.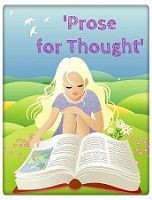 (Visited 75 time, 1 visit today)