Should I stay or should I go?
Is there a simple way to know?
Every day you make me smile,
Though I've not seen you in a while.
When we meet, we have such fun;
I'm just not sure that you're 'the one'.
Lots in common, this I love;
Differences too, heavens above!
I'm quite casual, you're quite a snob;
But no sign of temper to make me sob.
Both love dogs, but you have a cat,
Can guess what Stella'd think to that!
If I go, well then, who to?
Can I move on? Start anew?
If I stay, and, give us a try,
Will I be asking myself why?
You're as honest as the day is long,
Which makes my feelings for you strong.
Too much sometimes, you've not much tact;
Which isn't how I like to act.
You're separated, but still married…
We'll stay just friends then; motion carried!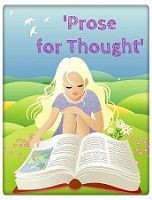 (Visited 56 time, 1 visit today)