A little poem for Sara's prompt this week…
How I'd love to not care,
That you're not right there.
But my thoughts of you,
Are so rarely few.
You'll never be mine,
Our stars won't align.
Now you belong to another,
But we're so fond of each other.
I cherish time together,
Whatever the weather.
Sharing ups and downs,
Sharing more laughs than frowns.
A daily smile, a goodnight kiss,
When you're away those things I miss.
I sometimes long for your touch,
But know that's asking too much.
Of course you're not fault-less,
And so hard to second guess.
Yet I love you my friend,
On that you can depend.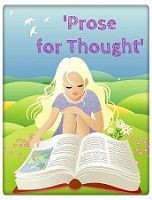 (Visited 37 time, 1 visit today)