My blogging is still rather erratic thanks to a trapped nerve in my right arm that's been giving me varying degrees of pain and discomfort for over a month now. I'm seeing a third doctor about it next week but, meanwhile, writing in either the old-fashioned or modern ways is proving troublesome!
Did manage 3 verses this week for Sara's prompt though so I feel I've achieved something…Good job I have a muse to keep me smiling 🙂
Embrace
It may be Winter still,
Cold on my hands and face;
The wind brings with it a chill,
But I feel warm in your embrace.
Life can be hard at times,
Stress takes pride of place;
We will have hills to climb,
But I feel safe in your embrace.
Springtime is on its way,
So many dreams to chase;
Even more than yesterday,
I feel loved in your embrace.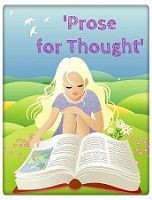 Featured photo credit: MTSOfan Together, 2006 via photopin (license)