Life has been rather busy and hectic lately. I wasn't sure I'd have time to mark World Poetry Day this year. As it is I'm two days late in getting this published but brilliant blogger Vicky was on the case and wrote something brilliant, and on time!
Here's my effort…
Pictures not needed,
Paint them with each word.
Imagery imagined,
Emotions stirred.
Use heart and soul,
Share hopes and dreams.
Storytelling too,
Is all as it seems?
Many different ways,
To write poetic lines.
Haiku; sonnet; ode,
Oh how language shines.
Words and sentences,
Letters and rhyme.
Expressions; confessions,
It's poetry time.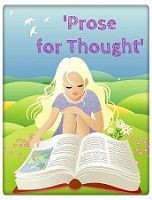 (Visited 75 time, 1 visit today)