Whisper
His whisper of "I love you,"
Is the very best thing to hear.
One of many reasons,
I hold him so very dear.
Walking hand in hand,
On strolls both short and long.
The wind whispers around us,
Part of Mother Nature's song.
Whisper to me a secret,
I swear I'll never tell.
True friends are hard to come by,
We should treat them well.
Lullabies and stories,
Soothe a restless young boy's angst.
"Sweet dreams," I whisper softly,
As tiny fingers grip my hands,
There's not a whisper of hate,
In these love-filled times.
How lucky am I,
To have these love-filled rhymes?!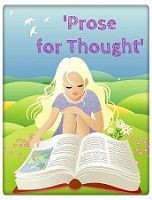 Featured photo credit: Rob Slaven. Trip to the Indianapolis Museum of Art – 7-20-2013 via photopin (license)
(Visited 73 time, 1 visit today)