Now we are six,
Several years shared;
Many words and pictures,
Thoughts and dreams aired.
This year is the quietest,
For reasons good and bad;
New love found, best friend lost,
Tears shed, happy and sad.
Now we are six,
What will the future hold?
Assignments and adventures,
Stories yet untold.
Photography and poems,
Still my favourite things;
Being out with Mother Nature,
Still makes my heart sing.
Now we are six,
In this blogging time of life;
Writing's my best way,
Of conveying joy and strife.
Lisa missing Stella,
Heart strength called upon;
Lisa's Life never the same,
But this life goes on.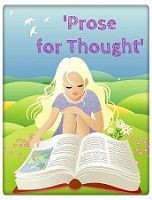 (Visited 51 time, 1 visit today)