Underneath the bright blue sky
Water glows beneath sunshine
So, there with a heartfelt sigh
I know full well that all is fine.
Collect mementoes at first light
Shells and pebbles from golden sand
Evening comes before warm night
Seaside strolling, hand in hand.
Watching waves move with the tide
Brings a sense of joy to me
Water with earth and air beside
Every element of the sea.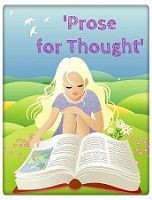 (Visited 61 time, 1 visit today)