The lovely boyfriend re-discovered boxes of old vinyl in his Dad's garage recently, so, we've spent many an evening listening to records the old-fashioned way. Sara from MumTurnedMom's prompt of 'turn' could easily refer to a turntable don't you think?!
Turn

  
Reminiscing as the records turn
Still many lessons left to learn
Memories come flooding back
Losing hours, track by track.
Grooving to the 80s sounds
Fashion really knew no bounds
Madonna, George Michael, and, Go West
This decade really was the best.
Toe-tapping tunes made us smile
"Haven't heard this one in a while"
We had pop star posters on the wall
Sweet voices made our young hearts fall.
Here we are in anxious times
Wishing back to sunnier climes
Schooldays passed too slow, tick tock
Nevertheless we'd turn back the clock.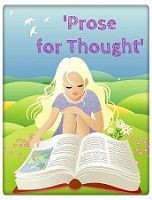 (Visited 52 time, 1 visit today)